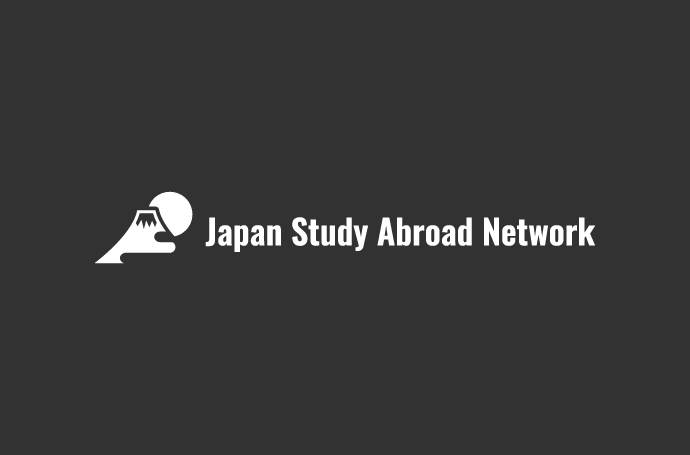 Recommended for Westerners

The school's curriculum has accounted for students who need more time and support to learn Kanji, etc. Not a feature of this school.

Flexible Class Schedule

You are able to request an AM or PM class schedule based on your needs. Not a feature of this school.

Wifi Available

Rest assured that this school has wifi available. Not a feature of this school.

Part-time Job Support

This school introduces part-time job opportunities so you can work while studying. Not a feature of this school.

Higher Education Counselling

This school provides specialized counseling to prepare and apply to colleges and universities after graduation. Not a feature of this school.

Career Support

counsellors are available to provide specialized support for full-time employment after graduation. Not a feature of this school.

Dormitories Available

This school introduces affordable shared living spaces. Not a feature of this school.

Apartments Available

This school introduces private apartments. Not a feature of this school.

Homestay Available

This school introduceslocal Japanese families where students can live while studying. Not a feature of this school.

In-School Activities

This school organizes regular interactive & cultural activities in the school. Not a feature of this school.

Out-of-School Activities

This school organizes out-of-school day-trips, excursions and events throughout the year. Not a feature of this school.

Student Lounge

Space outside of the classroom is available for students to interact casually and/or study. Not a feature of this school.
*Click each feature for details
School Introduction
The Tokyo Communication Arts (TCA) Technical College follows Three Educational Guidelines, which are: Vocational Education, Human Education, and International Education

With a belief that in order to develop the talent that is needed in the industry, the student must work alongside the industry, TCA has practiced an "academia-industry collaborative education" since its establishment in 1988 by providing programs that work in close cooperation with companies, and by doing so has been successful in producing students that become immediately effective in the professional creative industry after graduation.

TCA stands behind its excellent professional education with a 3-year and 4-year curriculum that fosters a real & rich creativity based on the beauty of human ingenuity. This school is for the student who wishes to develop him or herself as a creator of the future.

Note that this school's courses are all offered in Japanese only.
| | |
| --- | --- |
| School Staff Support Languages: | Japanese |
Department Introduction
About the Program
Become the creator that makes people's minds buzz, whether you aim to design enthralling vehicles, cutting-edge fashion, or exciting and attractive items for the home & office.
Discover your love for creation within the world of design in the following areas:
Interior Design
Store Design & Outfitting
Product Design
Graphic Design
Web Design
Display Design
Package Design
Editorial Design
Application Production
Industrial Design
CG Design
Movie Production
Space Design
Architectural Design
Urban Design
After this 3- to 4-year program, students will graduate with nationally-recognized Advanced Specialist Degree that is considered the equivalent to a 4-year University Degree from a technical school.
Students can choose between 3 majors:
Product Design Advanced Diploma Course
Overseen by Professor Kiyoyuki Okuyama, who has won number world-renowned awards for his design work, which includes Ferrari cars, luxury trains, watches, funiture, and dishes, this 4-year advanced specialist degree inspires students to create designs that engrave themselves in history. His course provides a complete education starting from product development, which is the starting point of manufacturing, to modeling, and finally to sales to the customer.
Visual Effects, Computer Graphics, and Video Master Advanced Diploma Course
Overseen by Professor Matt Suzuki, who has worked on a number of major productions including "Ana and the Snow Queen" at Walt Disney, Inc. and "Avatar" at Twentieth Century Fox in Hollywood, this 4-year advanced specialist degree entices students to enter into the visual world of video imaging. This course prepares students not only in being outstanding producers, but also as independent creators with developed management and leadership abilities.
E-Visual Design Advanced Diploma Course
In the modern era of branding and communication, creators are requires to be capable of high-quality work in multiple fields that traditionally were separate, such as graphics, web, and video design. This is the way of thinking of the TCA School director, Masanori Sasazuka, who has years of international experience, having worked on the symbol design for the Nagano Winter Olympics in San Francisco, as well as a number of other global brands. Professor Masanori Sasazuka oversees this course and has designed it to develop students' talents through a wide range of programs.
The Importance of Business Experience
It is not through sheer high-quality design that hit products can take to the world. What is important for fulfilling that purpose is the ability to research what people are looking for now and the ability to plan effective sales strategies.
Accordingly, the 4-year program develops students Business Skills from client to consumer, in the following areas:
Business Meetings
where you market yourself to prospective clients
Market Research
that is precise and can grasp the needs of the world
Concept Work
Understanding for whom your product is made to develop a central concept
Creative Work
After the prototype concept has been created, draw a design that embodies the product concept
Presentation
Deliver attractive presentations to clients to realize the sale of the product
Sales
Once commercialization is realized, formulate a promotion plan to strengthen sales