2-Week Intensive Manga Program in Shinjuku
Course Description
Key Lesson Topics
Vocabulary and features of Japanese Manga
Overview of Manga Production: from planning to printing
Length and styles of Japanese Manga
Structure & flow of plot, and the key structure of stories
The role and design of the main character
Drawing for Manga: Perspective and Framing
How to plan your storyboard
Techniques for showcasing character, emotions, plot and mood through illustrations
The Manga Industry in Japan
The Role of the Manga Editor
The Role of the Manga Assistant
Popular and recommended Manga & Anime in Japan
How to become a professional Manga Artist
Practical Training Areas
Generating the key ideas of your story and character
How to use Japanese Manga pens and standard equipment
Techniques for drawing lines, tones, shading and texture
How to build your repertoire of drawable items
How to draw characters: proportions, perspectives, features, styles
Drawing people and their features from multiple perspectives: body, eyes, ears, nose, mouth, eye brows, hair
Developing your keen eye: common mistakes when drawing people and perspectives
Polishing up and finishing your Manga
Determining the quantity and size of your frames, necessary frame content, and layout of your pages.
Tokyo & The City Tour
Tokyo, known previously as Edo, has been one of Japan's major cities since the Tokugawa Shogunate era. Its famous attractions include Asakusa, Ueno, Shinjuku, Odaiba, Ginza, and Shibuya.
Shibuya, Shinjuku and Ikebukuro are among the top business districts and are major hubs for the city. They are significant hubs for fashion, entertainment and recreation. In these areas, people will find Japan's major department stores, large shopping malls, restaurants and entertainment centres.
Throughout the program, we will head to the traditional district of Asakusa, checking out the vast market and visiting the temple and shrine; We will head down to the iconic Shibuya crossing and make our way up to Harajuku for a day of fashion and modern culture; And we will cut across the city to the otaku hub of Akihabara to explore specialty manga and other unique shops before entering into the world of a maid café!
Because we are a small group, we are able to adapt the city tour contents to your requests so that we can all get to see and do what most interests us most.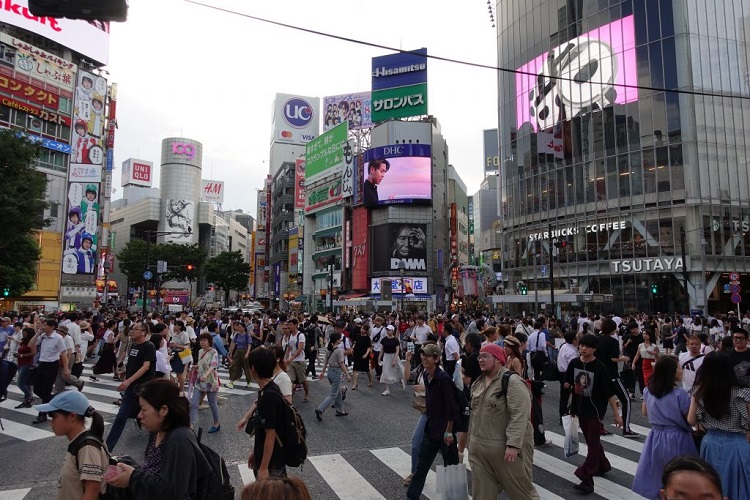 Shibuya & Harajuku
Shibuya and Harajuku are among the most well-known places in all of Japan. Many who haven't even visited these places before may still know a thing or two about them. These areas are said to tbe the hub of young & modern Japanese culture. For starter, Shibuya is where you can find the iconic statue of the infamous dog Hachiko, one of most popular meet-up points for friends, as well as the world famous Shibuya Crossing where every change of the lights signals one of the largest crossings of people in Japan if not the world, sending people in all directions to their desired destinations in the district. Shibuya is also home to several major department stores, the legendary Shibuya 109 fashion store, and nearly all global brands that one can think of. Up the street from Shibuya and within walking distance, is the much hyped Harajuku District, which rightfully conjures images of street fashion, crepe stands, cute and chiq cafes, instragram-famous desserts, one-off fashion shops, art and more!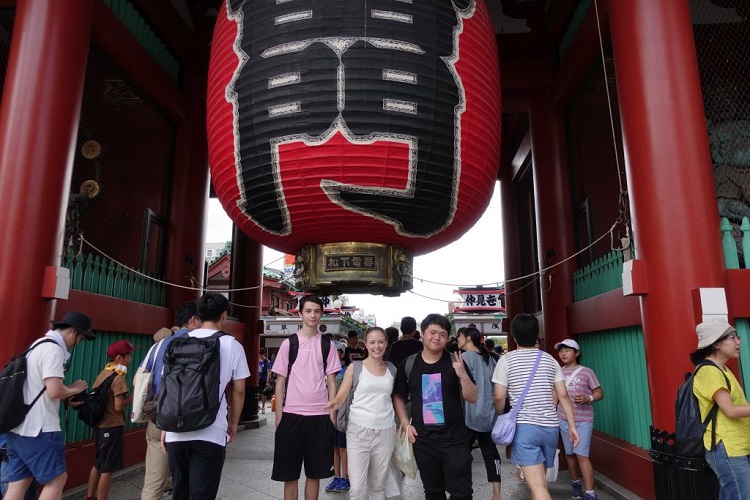 Asakusa
Asakusa remains reminiscent of old Tokyo, highlighted by the ancient Sensoji Temple and the traditional craft shops and food stalls, as well as the Nakamise shopping district. In addition, the area contains the Hanayashiki, Japan's oldest amusement park complete with rides, eateries and cafes, and Sumida Park, a leisure riverside escape with beautiful views of Tokyo Skytree and a popular venue for big annual firework displays and cherry blossom events.
As for the famous Asakusa Kannon Temple, it is the oldest temple in Tokyo, one of the most popular and lively, and is a symbol not only of the area but of Tokyo itself, making it a must-see destination for every traveller to Japan and Tokyo, including local Japanese people. Entering the temple is through the iconic Kaminarimon, or Thunder Gate, into the traditional market, lined with food and craft stalls to the end of the stretch where lies the famous Temple itself. Every day in this part of Asakusa feels like a matsuri or festival, and is a perfect place to enjoy delicious food in traditional restaurants and casual izakaya, take a ride on a rickshaw, and dress up in a kimono, yukata or happi and host your own personal photoshoot, an everlasting memory of your time in Tokyo.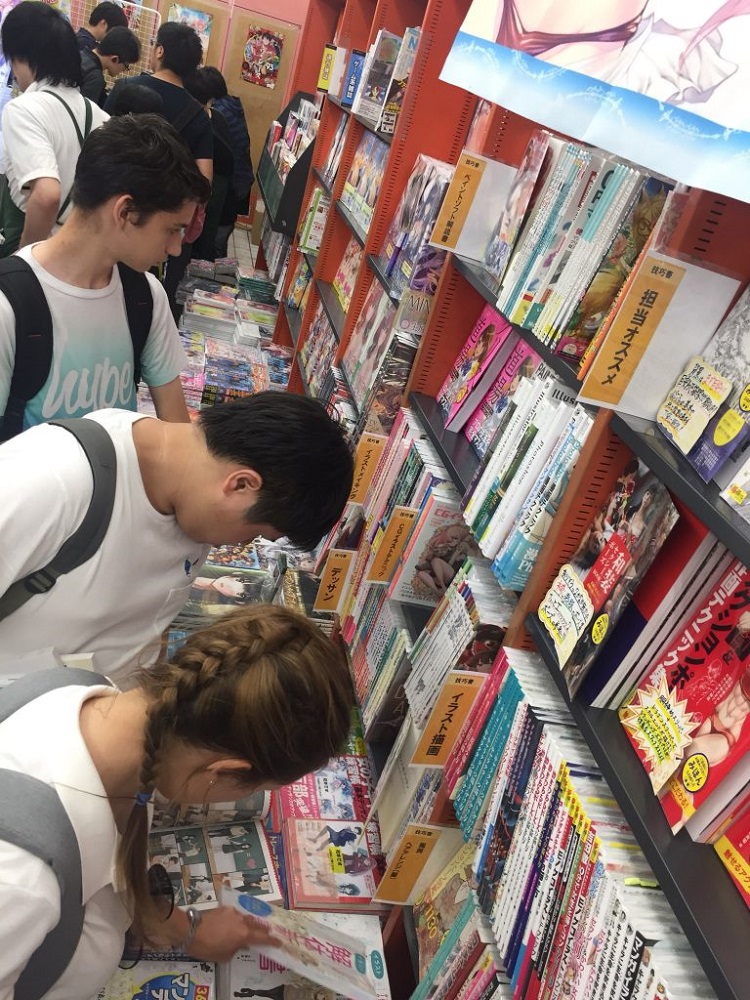 Akihabara
For any fan of anime, manga, cosplay, idol culture, gaming and electronics, Akihabara is the hub of them all, located in the northeast corner of Tokyo's most densely populated core outlined roughly by the popular circuit route train line known as the JR Yamanote Line operated by Japan Rail. The district contains everything from small one-off shops to large and popular electronic and department stores such as Yodabashi Camera and Bic Camera, the Tokyo Animation Center as well as a radio hall with its 10 floors of toys, trading cards, and collectibles. The area is the living hub of Japanese subculture, powered every moment by the passion of the geeks within.
Enrolment Periods & Duration
Program Session
Program Dates
(Sunday check-in to Saturday check-out)
Application Final Deadline
January 2023
January 16th ~ January 27th, 2023

December 16th, 2022

PRIVATE PROGRAM
Flexible

Approx. 28 days prior to start
Regular classes are held from Monday to Friday, either in the morning or in the afternoon at our office in Shinjuku.
All programs are available without accommodations. Please ask us for further details.
Private programs can also be arranged for less or more than 2 weeks. Please ask us for further details and feel free to visit our Private Intensive Manga Program page here.
Sample Program Schedule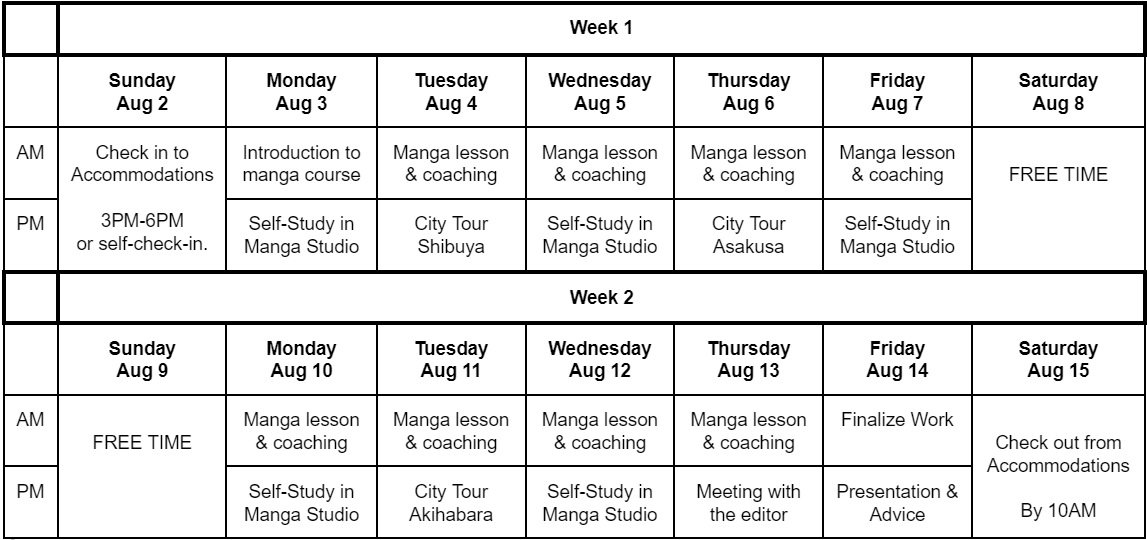 Course Features & Electives
STUDY IN JAPAN, FROM SUCCESSFUL MANGA ARTISTS

There is no better place in the world to learn Manga than in Japan, the home of otaku culture worldwide where nearly every person reads manga on a regular basis. As its birthplace, Japan has an extensive manga industry consisting of independent and represented manga artists, manga editors, story-writers, fan artists, and more. Feel inspired and live in the world of Manga!

BEGIN MAKING YOUR OWN MANGA

This program trains you on the essentials of Manga from developing your main character, planning your story, and honing your practical skills of illustration so that you can begin creating your very own Manga within the span of just 2 weeks.

ON-GOING SUPPORT

True learning happens by doing, and there is only so much you can do in 2 weeks. For this reason, our passionate manga artists offer you continued support & feedback on your work online after the program. Being able to get on-going feedback and helping you when you get stuck is a special support system we have for our students like nowhere else.

SEMI-PRIVATE

Learn in a class of only 2-4 students. Our semi-private class size ensures that you are constantly engaged, actively supported, and effectively learning at all times.

MEET INDUSTRY IN JAPAN

As part of this program, we set up a roundtable meeting with a professional Manga Editor who can give you insights into the Manga Industry in Japan, share the realities of what actually sells in the market, and provide feedback on any manga concepts or works that you can freely share.

FULL SUPPORT INCLUDING ACCOMMODATIONS

As a global student agency headquartered in Tokyo, we are here to support you on every step of your journey to participate in this program. This includes meeting you at the airport and taking you to the private room that we have set up for you, as well as providing visa consultation, 24-hour emergency support while in Japan, and other important information about Japan that will ensure a safe and comfortable experience for you during your time here.
Tuition Fees
| | |
| --- | --- |
| Tuition | ¥344,850 (Tax Included) |
* Early Bird Campaign for January Program!
4.5% discount if you apply by November 15th, 2022.

Other Manga Programs
| | |
| --- | --- |
| Private Intensive Manga Program in Shinjuku | ¥369,600 (Tax Included) |
| Online Private Intensive Manga Program | ¥243,100 (Tax Included) |
The above prices for Private Programs are based on 3 hours a day for 2 weeks.
Note that the hours and content of Private Programs are customizable, so prices will vary.
For more information on our Private Programs, please visit our page here.
Program Tuition includes:
Accommodations, which are provided from the Sunday before the program until the Saturday after the program. As part of the program, we will set you up in a private room in a shared dormitory.
Manga kit (manga pen, pen tips of varying sizes, black ink, white ink, paper, tones, etc.)
Manga textbook and original template manga for practise
Guided tours at 3 key destinations around the city
Special Q&A Session with a Professional Japanese Manga Editor
Online support from your Manga Instructor who can provide feedback and guidance as you continue to develop your original Manga after you return home.
Escort from the airport to your accommodations by a local, friendly member of our staff.
24-hour DEOW Agency Support & Guidance
NOTE: Students will need to cover the costs of food, travel to and from Japan, daily commute and travel within Japan, and any other personal expenses. We will also ask that all students obtain Emergency Medical Insurance before or by the time they land in Japan.