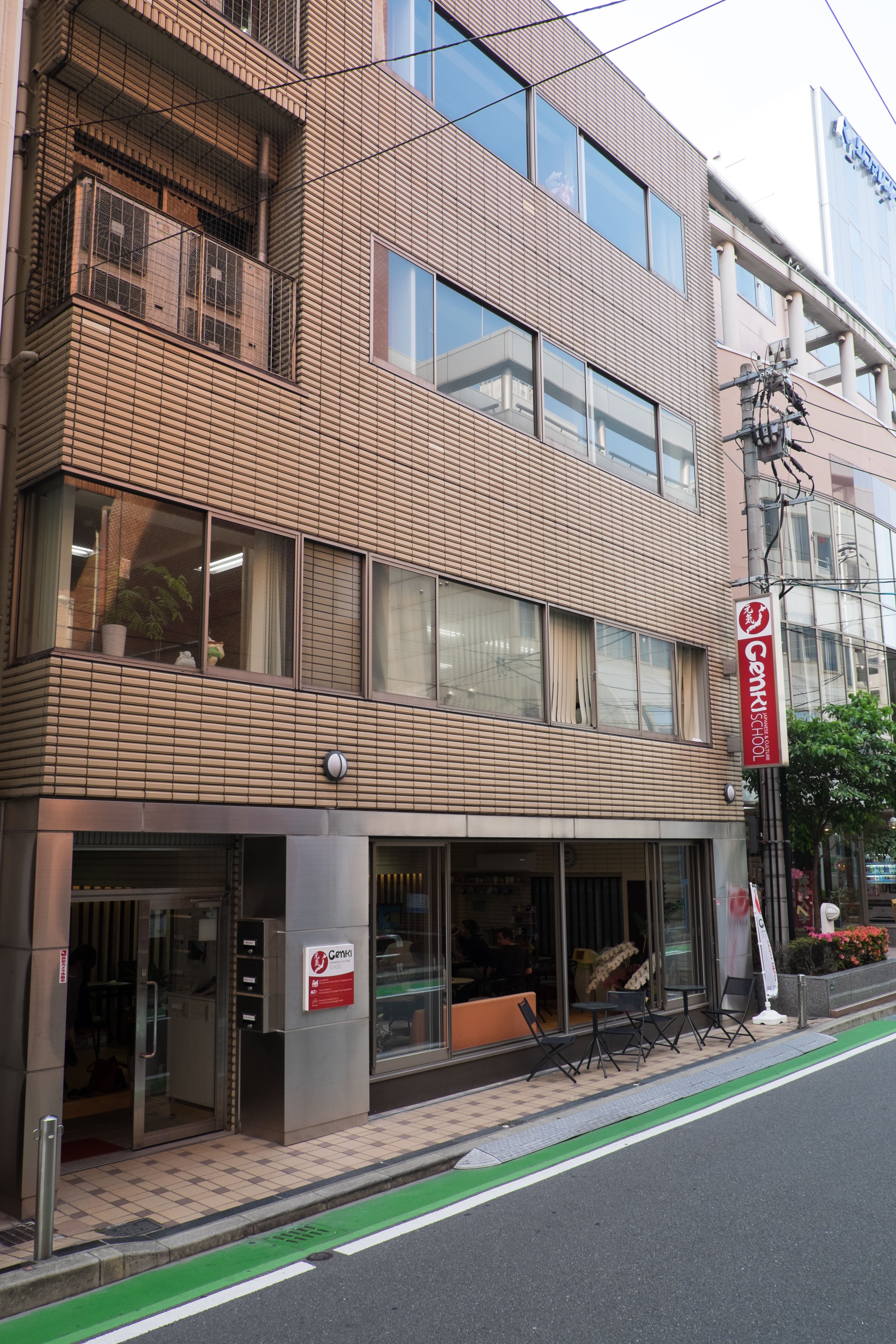 Recommended for Westerners

The school's curriculum has accounted for students who need more time and support to learn Kanji, etc.

Flexible Class Schedule

You are able to request an AM or PM class schedule based on your needs.

Wifi Available

Rest assured that this school has wifi available.

Part-time Job Support

This school introduces part-time job opportunities so you can work while studying.

Higher Education Counselling

This school provides specialized counseling to prepare and apply to colleges and universities after graduation.

Career Support

Counselors are available to provide specialized support for full-time employment after graduation.

Dormitories Available

This school introduces affordable shared living spaces.

Apartments Available

This school introduces private apartments.

Homestay Available

This school introduces local Japanese families where students can live while studying.

In-School Activities

This school organizes regular interactive & cultural activities in the school.

Out-of-School Activities

This school organizes out-of-school day-trips, excursions and events throughout the year.

Student Lounge

Space outside of the classroom is available for students to interact casually and/or study.
*Click each feature for details
School Introduction
Winner of many prestigious awards for the quality of its education, GenkiJACS offers Japanese language courses to foreign students of all levels and backgrounds. With courses particularly suited to Western students whose native language is quite different from Japanese, the school has many advantages such as small class sizes, classes tailored to your current level and flexible course lengths, ranging from one week to 18 months. With their proven and award-winning educational methods, all educators are certified by the school, attend intensive courses and have regular training to be specifically teachers at GenkiJACS. Finally, because the school places great importance on its students actually having fun while they study, it offers a wide range of activities that allow them to fully immerse themselves in Japanese culture, educate their listening and communication skills in Japanese, and share ideas and experiences in the best setting possible. Frequently cited as one of the most livable cities in the world, Fukuoka, unlike Tokyo, is rather affordable and does not have many foreigners, so students will have to practice Japanese on a daily basis. Famous for its shopping district, cuisine and nightlife, Fukuoka is the ideal place for GenkiJACS students to make the most of their stay in Japan while studying Japanese.
| | |
| --- | --- |
| Class Size: | 8 students max |
| School Staff Support Languages: | English, Spanish, French, Russian |
| Enrolment Terms: | April, July, October, January |
| Minimum Course Duration: | Short Term: 1 week Long Term: 6 months |