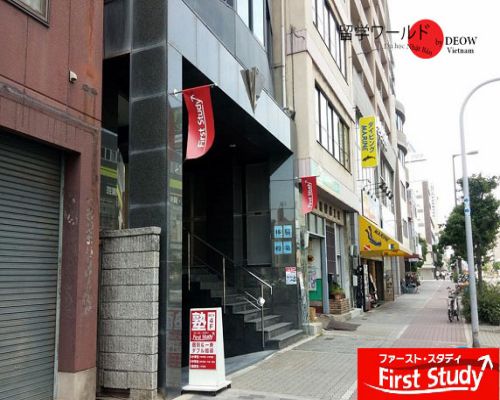 Recommended for Westerners

The school's curriculum has accounted for students who need more time and support to learn Kanji, etc. Not a feature of this school.

Flexible Class Schedule

You are able to request an AM or PM class schedule based on your needs. Not a feature of this school.

Wifi Available

Rest assured that this school has wifi available.

Part-time Job Support

This school introduces part-time job opportunities so you can work while studying.

Higher Education Counselling

This school provides specialized counseling to prepare and apply to colleges and universities after graduation.

Career Support

counsellors are available to provide specialized support for full-time employment after graduation.

Dormitories Available

This school introduces affordable shared living spaces.

Apartments Available

This school introduces private apartments.

Homestay Available

This school introduceslocal Japanese families where students can live while studying. Not a feature of this school.

In-School Activities

This school organizes regular interactive & cultural activities in the school.

Out-of-School Activities

This school organizes out-of-school day-trips, excursions and events throughout the year.

Student Lounge

Space outside of the classroom is available for students to interact casually and/or study. Not a feature of this school.
*Click each feature for details
School Introduction
The First Study and Nikkyoken Seminar education centers of Infinite Growth have been developing for over 15 years with the mission of helping to train, improve knowledge, and provide examination preparation for Japanese students to enter high school and university. The school is proud of the success of thousands of its Japanese students who passed and were admitted into famous high schools and universities throughout Japan. Following that goal, the First Study Japanese Language School in Osaka has developed to specialize in the teaching of Japanese to international students with programs taught by highly experienced Japanese instructors. To this aim, the school has been successfully training international students for admission into college & university, as well as to find jobs and develop their career. Another highlight of FDJLS is the comprehensive student support, affordable costs, and flexible tuition payment policy.
| | |
| --- | --- |
| Total Number of Students: | 550 |
| Class Size: | 8~9 |
| School Staff Support Languages: | English, Vietnamese |
| Enrolment Terms: | April, July, October, January |
| Minimum Course Duration: | Long Term: 1 Year |