Nov 24, 2022
Ritsumeikan Asia Pasific UniversityOnline Seminars
Experience University in Japan in English at Ritsumeikan APU
Interested in APU? Join our online seminars:
| | |
| --- | --- |
| Friday, February 17 | 10:15 ~ 11:00 (JST) |
| Monday, February 20 | 18:00 ~ 18:45 (JST) |
| Friday, March 3 | 10:15 ~ 11:00 (JST) |
| Monday, March 6 | 18:00 ~ 18:45 (JST) |
| Friday, March 17 | 10:15 ~ 11:00 (JST) |
| Monday, March 20 | 18:00 ~ 18:45 (JST) |
| Friday, March 31 | 10:15 ~ 11:00 (JST) |
| Monday, April 3 | 18:00 ~ 18:45 (JST) |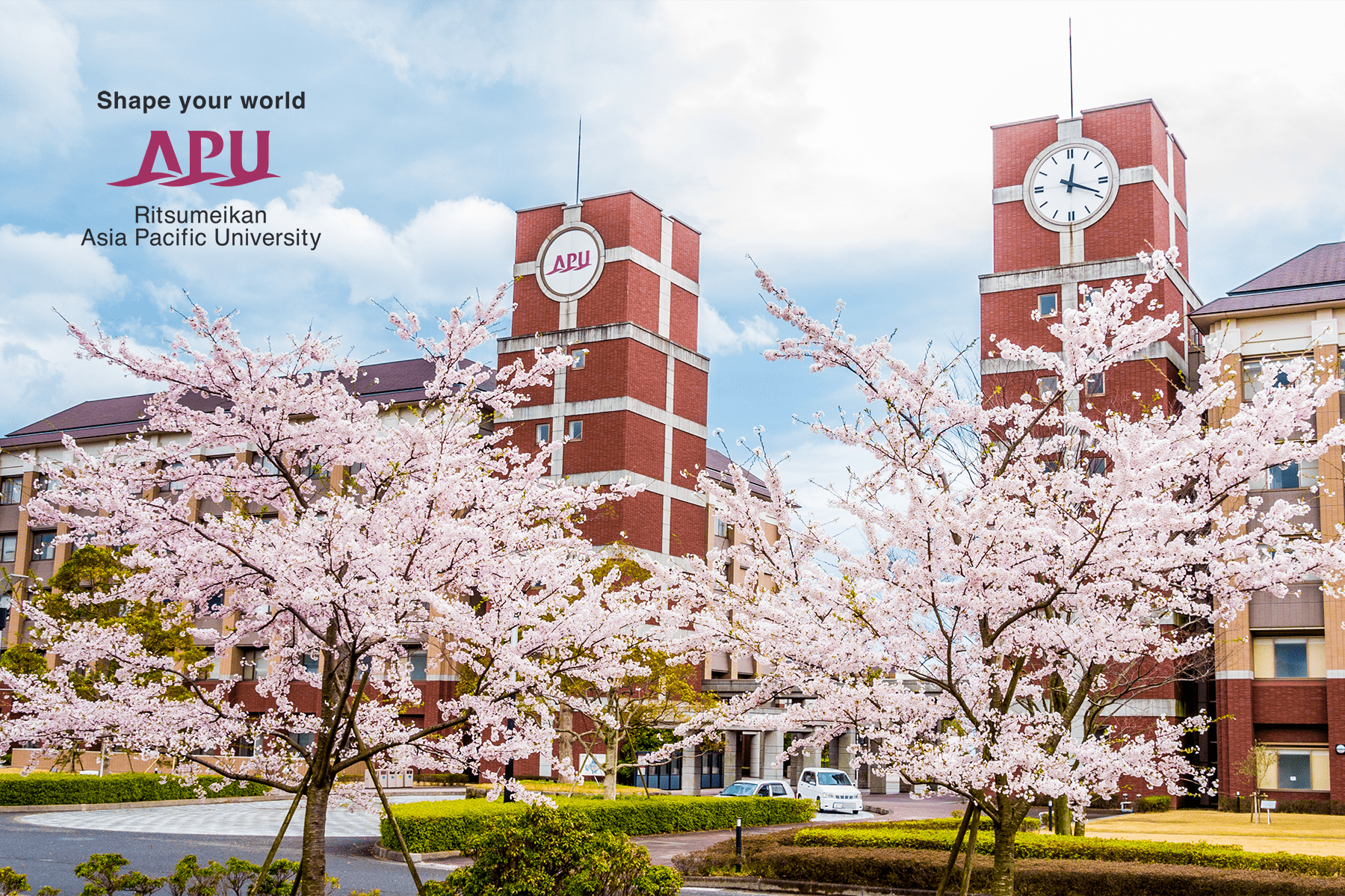 Ritsumeikan Asia Pacific University, more commonly known as APU, is a Japanese university located in Beppu, in the west of the country. With almost half of its student body and faculty being non-Japanese, APU is an international haven for the exchange of cultures and ideas, and for personal development. With APU, you will be able to start or continue your Bachelor's, Master's or PhD degree in the land of the rising sun and experience, during your studies, a culture full of traditions, history and celebrations. And all of this without any knowledge of the Japanese language! Indeed, at APU, all courses can be taken either in English or in Japanese.
In addition to studying entirely in English, you will have the opportunity to live in the beautiful city of Beppu.


EMBRACE BEPPU: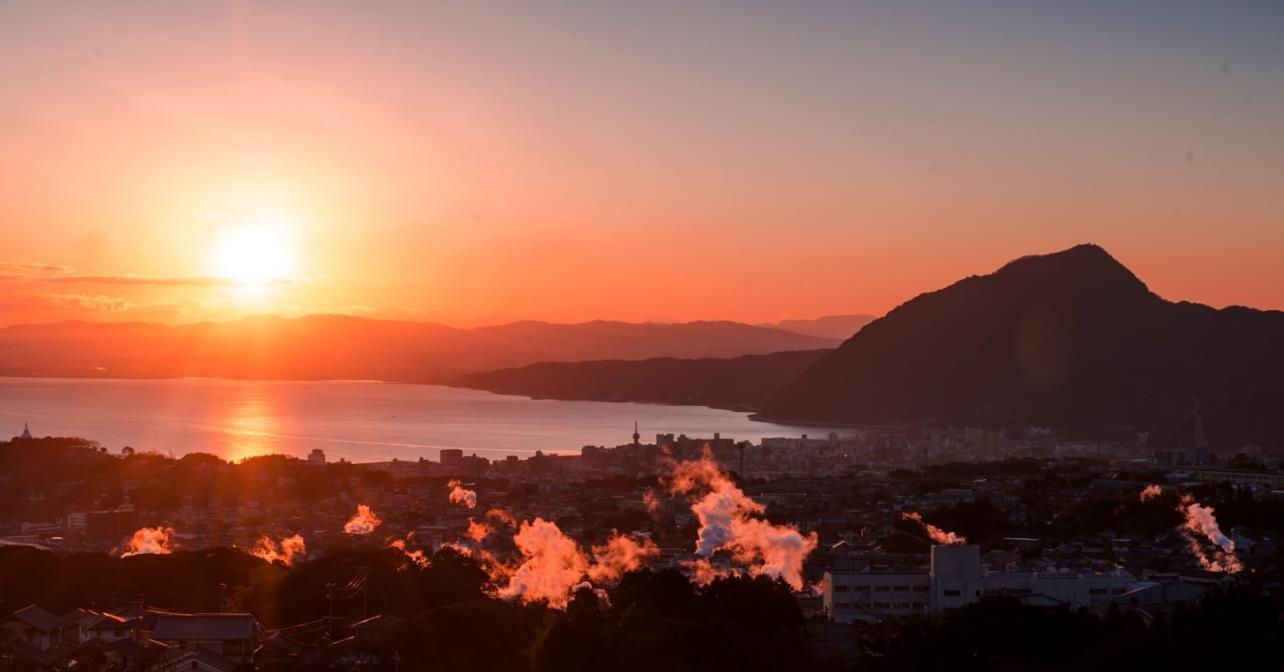 A PLACE OF EXCEPTION
Have you always dreamed of diving into an onsen? Well, Beppu has no less than 2000 of them and has the highest number of them in the world. And with its architecture and historical charm, you will not find a better place to experience traditional Japanese life. Located in Kyushu, Japan's southernmost large island, Beppu is a coastal city nested between mountains, the ocean and forests. The city offers an exceptional natural environment for students seeking serenity, nature and breathtaking sceneries. But for the more urban and active among you, the city organizes many festivals, sporting events and other activities throughout the year that will bring you closer to the community. Also, if you seek entertainment, the town offers many options, such as shopping malls, cafés, karaoke, bowling, and restaurants with international food. All of this with the added benefit of being a city where life is affordable and where you can feel safe and happy.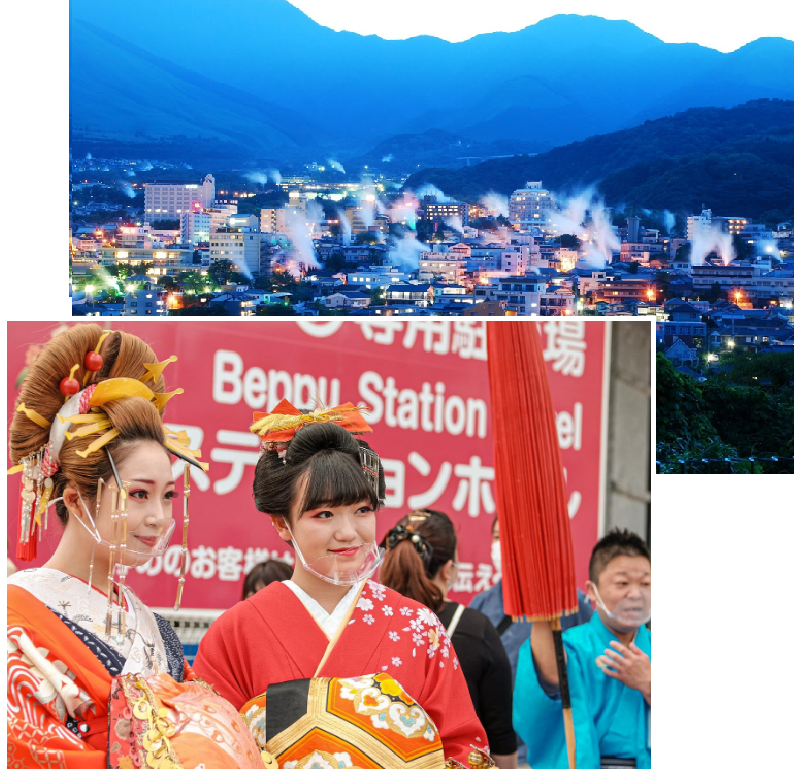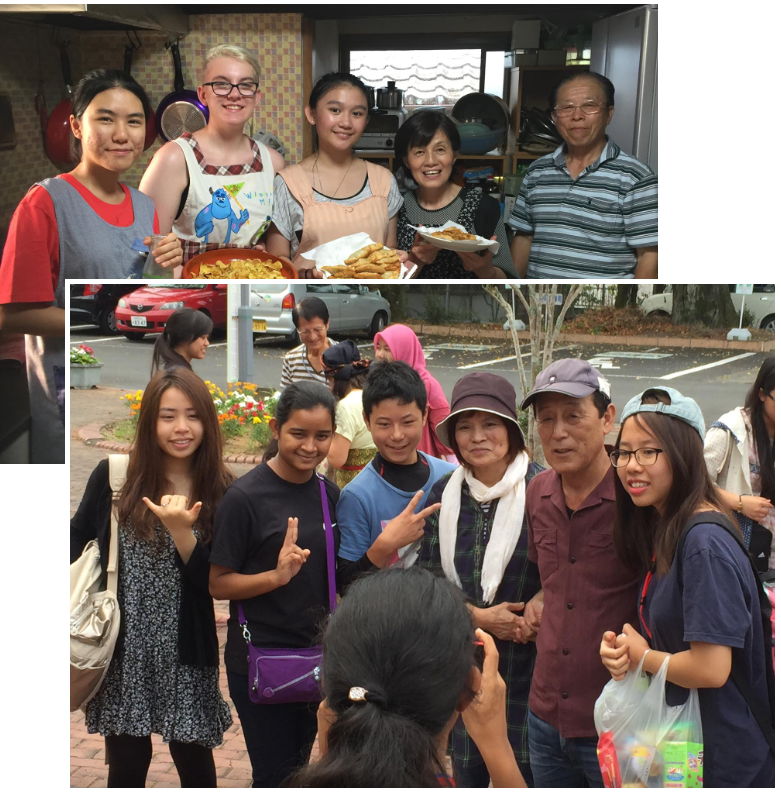 A WARM AND WELCOMING COMMUNITY
In Beppu, you will feel at home. The locals here are used to tourism and are delighted to see so many foreigners, especially with the numerous students at the APU campus, and enjoy living and sharing with them. Many of the locals have fled the big cities, with their rush-hour traffic and hurrying people, and moved to Beppu where the community is known for its particularly warm and friendly hospitality as only rural townspeople can be.
THE PROGRAMS:
APU offers both undergraduate and graduate programs. In each program, courses can be taken entirely in English or in Japanese as desired.
APU UNDERGRADUATE PROGRAM:
| COLLEGE OF SUSTAINABILITY AND TOURISM (ST) | COLLEGE OF ASIA PACIFIC STUDIES (APS) | COLLEGE OF INTERNATIONAL MANAGEMENT (APM) |
| --- | --- | --- |
| Environmental Studies | Culture, Society and Media | Strategic Management and Leadership |
| Resource Management | Global Economy | Marketing |
| International Development | International Relations | Accounting and Finance |
| Tourism Studies | | Entrepreneurship and Operations Management |
| Tourism Industry Operations | | |
| Hospitality Operation | | |
| Social Entrepreneurship | | |
| Regional Development | | |
| Data Science & Information System | | |



APU GRADUATE PROGRAM:
| GRADUATE SCHOOL OF ASIA PACIFIC STUDIES | GRADUATE SCHOOL OF ASIA PACIFIC STUDIES | GRADUATE SCHOOL OF MANAGEMENT |
| --- | --- | --- |
| MASTER'S PROGRAM | DOCTORAL PROGRAM | MASTER'S PROGRAM (MBA) |
To know more about the programs, visit our website school page here.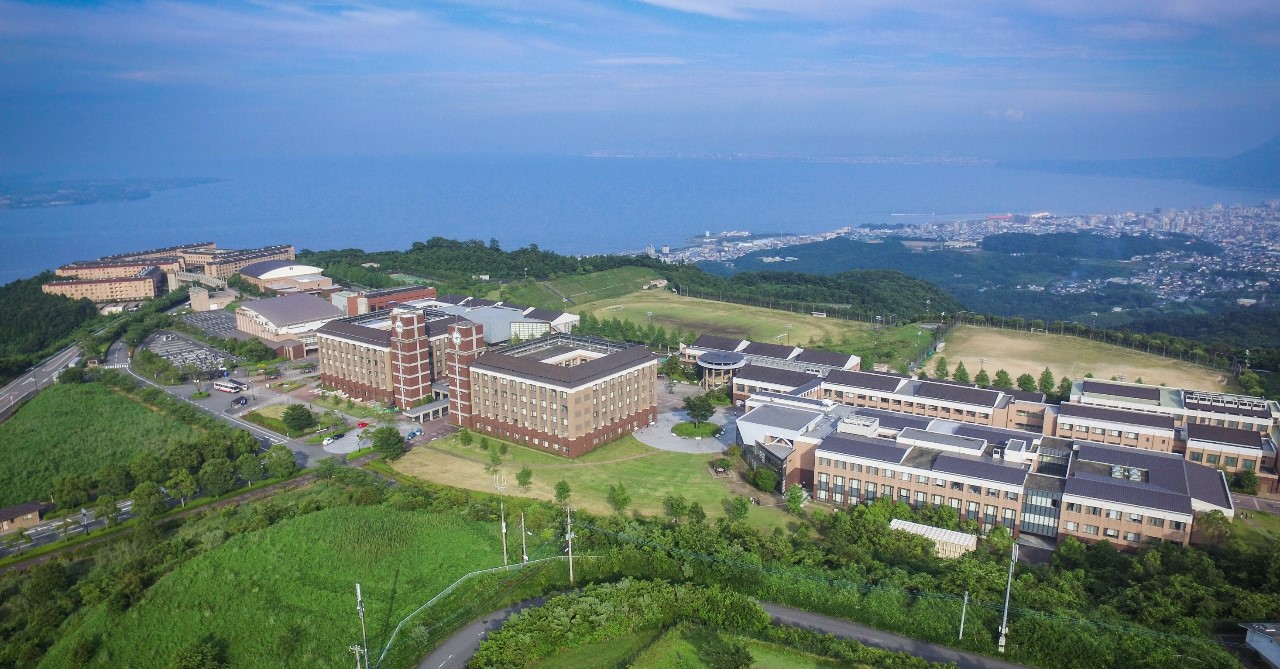 BEYOND TRADITIONAL TEACHING:
At APU, education is not just about memorizing textbook content and showing up to class. The student is at the heart of the educational system: at APU, you will be expected to communicate with your peers and faculty, to debate and share your ideas in an educational environment where students from all over the world, from different cultures and from different socio-economic backgrounds are brought together. To make an impact in the world, you must first know it. With this idea, students can get involved in various opportunities such as field studies, conferences, exchange programs, competitions, internships and many others.


THE APU BENEFITS:
Joining APU also means enjoying many advantages:
NO JAPANESE LANGUAGE SKILLS REQUIRED

All courses are taught in English or Japanese, and exclusively in English for graduate courses. Also, if you want to work while you study, there are many job opportunities on campus that do not require any special Japanese language skills.

LEARN JAPANESE

During your first year as an undergraduate, you will take, in addition to your studies, sufficiently effective Japanese language courses to become proficient in Japanese.

A UNIQUE EDUCATIONAL PHILOSOPHY

Guided by the principles of peace, sharing, humanity and international mutual respect, the school seeks to nurture students who can bring long-term solutions and benefits to all mankind.

A HIGHLY QUALIFIED INTERNATIONAL FACULTY

The professors at APU come from all over the world, are highly qualified and have world experience in their respective fields.

CAREER SUCCESS

More than 90% of students seeking work have obtained full-time employment within the last 3 years. APU students are so attractive that the university attracts over 200 companies to the campus each year to meet and recruit students.

STRESS-FREE ACCOMODATION

For your first year, you will join the university residence, AP House, and in the following years, you will be able to choose between another off-campus residence, a private apartment or shared student housing. For all of these steps, APU is with you from start to finish.
To know more about the school features, visit our website school page here


So what are you waiting for to join APU?
Come and attend our online seminars!
| | |
| --- | --- |
| Friday, February 17 | 10:15 ~ 11:00 (JST) |
| Monday, February 20 | 18:00 ~ 18:45 (JST) |
| Friday, March 3 | 10:15 ~ 11:00 (JST) |
| Monday, March 6 | 18:00 ~ 18:45 (JST) |
| Friday, March 17 | 10:15 ~ 11:00 (JST) |
| Monday, March 20 | 18:00 ~ 18:45 (JST) |
| Friday, March 31 | 10:15 ~ 11:00 (JST) |
| Monday, April 3 | 18:00 ~ 18:45 (JST) |