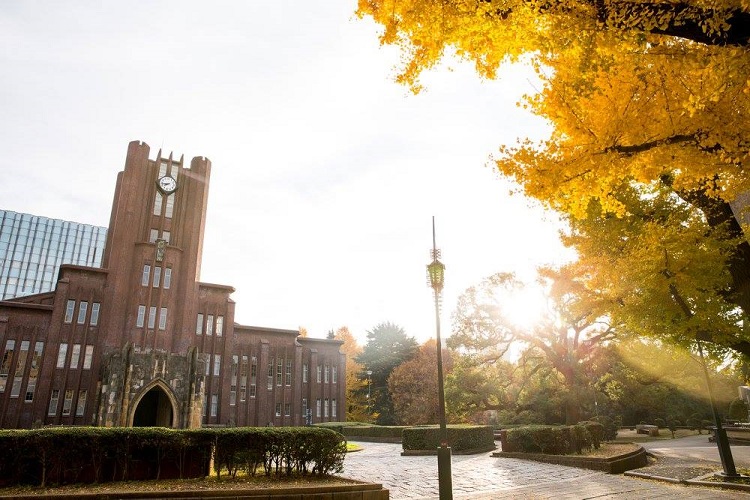 Depending on your level of Japanese language abilities as well as your goals, there are several paths to choose from when planning your study abroad in Japan and not all of these paths involve going to Japan right away.

The 3 Main Paths for Study Abroad in Japan
Most students who decide to undergo studies in Japan fall into one of these three main paths.
Path 1
For those with minimal Japanese language abilities who want to undergo studies in Japan as the most efficient and authentic method to improve their skills and continue toward their dreams in and with Japan.
The first step is to study Japanese at Japanese language schools. Depending on your goals, you can then undergo undergraduate or post-graduate studies at university, practical study at college, vocational study at job-specific training centers or seek employment opportunities directly within Japan

Path 2
For those with a solid foundation of Japanese language abilities who wish to undergo studies at universities, colleges or vocational schools in Japanese (1)
Come to Japan and take the entrance exam required of that particular university or vocational school. If you pass, you then begin your studies.
Path 3
For those with a solid foundation of Japanese language abilities who wish to undergo studies at universities, colleges or vocational schools in Japanese (2)
Take the exam and apply within your country. Go to Japan after receiving the letter of acceptance. This is the typical path taken by international students wishing to study at educational institutions in Japan.
Advantages and disadvantages for each Path
Depending on the path chosen, the process of taking the exam, the method of obtaining your visa, and the cost of studying abroad will vary.

Here we will guide you through the pluses and minuses of each.

Path 1
Advantages
Can learn Japanese in a shorter time than studying Japanese in your home country.
Can get accustomed to life in Japan before your next steps of further studies or work in Japan.
You can see first hand the institutions or workplaces to which you would be applying.
Disadvantages
Because of an extended studying period abroad, your tuition fees and living expenses likely be more expensive.
You will need to improve your Japanese language abilities to a level adequate enough to pass the examinations or interviews for companies within the 2 years of your student visa.
Life abroad may seem a little less stable than life in your home country.
Path 2
This path allows you to expose yourself to Japan and visit the schools and their programs that you would be applying to first hand, and then arrange a date to take the entrance exam. After the exam, students usually return back to their home country and await the results. Upon acceptance, you would then apply for a visa and return to Japan to begin your program.

Advantages
This path takes less time than Path 1 and is thus cheaper.
If you can take the admission examination soon after arriving in Japan as well as pass the exam, you may be able to get notice of acceptance all within a 90-day visitor visa. You will then be able to transfer your visa directly to a student visa without having to depart and re-enter Japan.
You will have the opportunity to get settled early in Japan, make friends and get acquainted with the area you aim to live. In general, you will be able to enjoy a longer time in Japan.
Disadvantages
Additional costs for accommodation given the longer period of stay in Japan
In case of any support needed in the application process, you may need to ask for help from your friends or host family members in Japan, in the event that you don't have support from a student agency who can walk you through the process.
There is a risk that, despite your best efforts and your payment of the airfare and accommodations, you won't pass the entrance exam and won't therefore be accepted into the educational institution to which you applied.
Path 3
Many Japanese universities and colleges accept applications that include results from examinations that were taken by students abroad. In some cases, the educational institution holds an examination session at a particular location abroad. In such circumstances it becomes possible to apply for the program of your choice from abroad and in your home country.

Advantages
This path has required the shortest amount of time abroad and is thus less costly compared with Path 1 & 2.
You can do all of your preparation and receive notice of acceptance while in your home country with very little risk, and can go to Japan in a timely manner just before your study abroad in Japan program begins.
Disadvantages
In the event that your Japanese skills are not adequate enough to pass the exam, this path will usually take significantly longer than Path 1 as you will study Japanese in your home country and not in the immersive and focused setting of Japan itself.
Many institutions do not accept results from examinations taken oversees, so your choice of programs will be reduced.
Even if you pass the exam and are accepted in the program of your choice, you will not have been able to see the school first-hand before your arrival in Japan and start of the program. This may cause surprise in some cases.
DEOW Japan is a part of the Japan Overseas Study Group with its headquarters in Tokyo and two additional branches in Osaka and Nagoya, as well as offices in the UK, USA, Canada, Australia, New Zealand, Taiwan and Vietnam.

Within this global network we aim to provide complete support to students who wish to study abroad and to people who wish to expand their careers abroad. Our consultants are experienced, professional, and courteous, and always strive to provide information which is accurate, relevant, and objective, so that you know your options and can choose the best path for you.

Our consultation is free. Contact us by phone or form to begin your study and work dreams abroad in Japan.